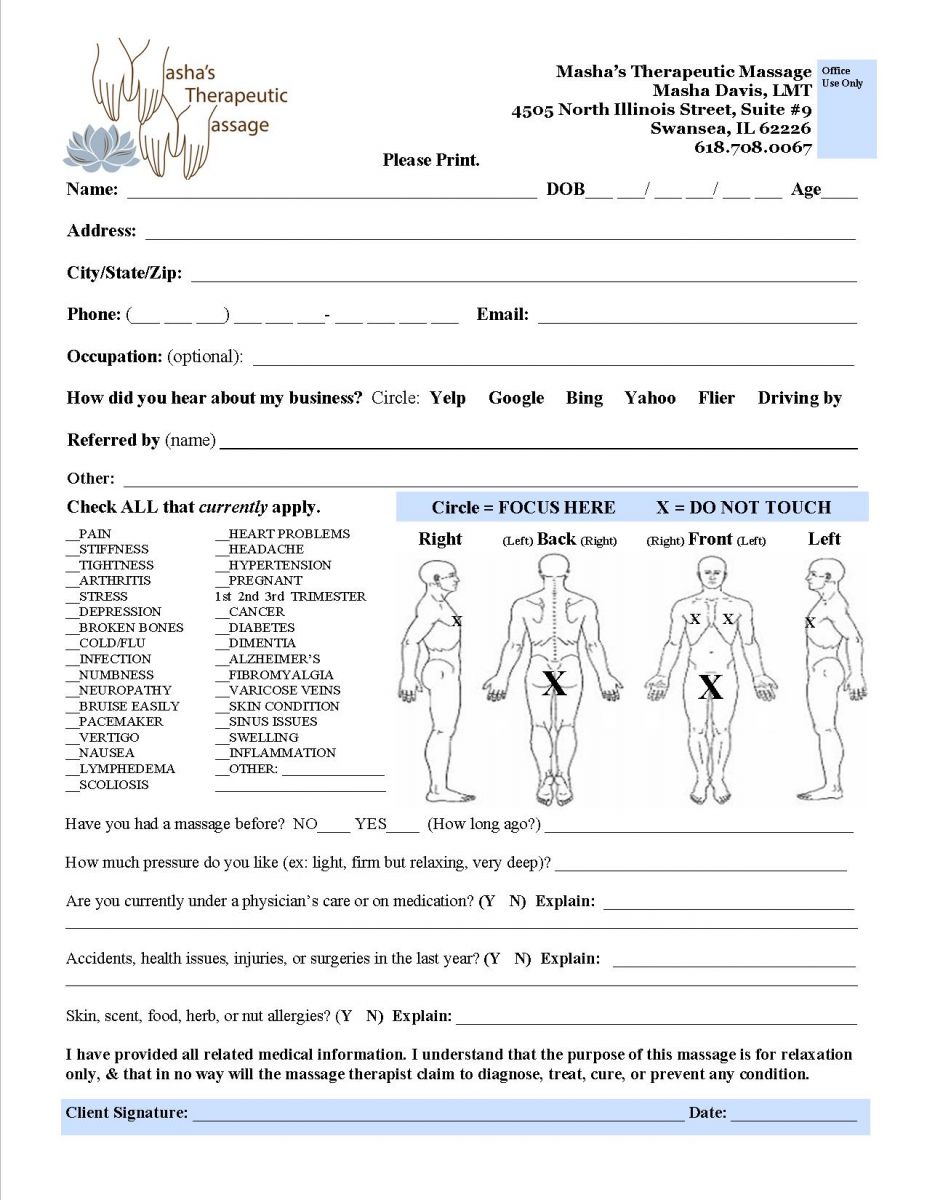 Save yourself some time. Fill out this Printable Client Intake Form before your first massage appointment.
Please do not print this page. Print the pdf document from the link.
Arrive NO MORE THAN 10 MINUTES prior to your scheduled appointment time.
Only current clients are able to book their appointments online. Please CONTACT ME to schedule your first massage.
By requesting an appointment, you are agreeing to the Cancellation Policy.
*I reserve the right to refuse any person, place, or inquiry without explanation.